Medical transcription courses online: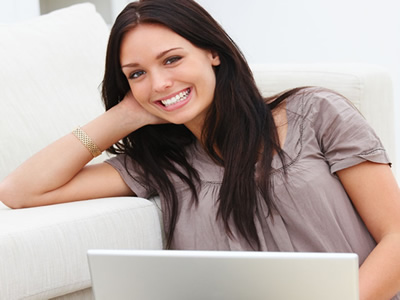 Medical Transcription is an ideal career if you want to work and complete your course online in the comfort of your home and at your own pace. When looking for Online Course you should look for a school that has a proven curriculum that includes medical terminology, anatomy and physiology, grammar and punctuation, pharmacology, real physician dictation, diagnostic reports, and keyboarding. The right program needs to supply all your materials and give you real-time instructional support.
When it comes to choosing an online certificate program, look to see if it is approved by the Association for Healthcare Documentation Integrity (AHDI) or the American Health Information Management Association (AHIMA). This will ensure that the school follows the required curriculums and guidelines.  Check to see when the school first opened and if it has a good reputation. Read independent testimonials and reviews. There is nothing like getting your information and feedback from students that have actually attended their online training program.
It is important to look for a school that has good relationships with employers who frequently hire entry-level transcriptionists. The school should have a program in place that provides post-graduation job resources and help with job placement. Since you will be new to the world of medical transcription, you want to have those resources available to you that most importantly include guidance when finding that first job.
---
Approved medical transcription schools online:
These are the top Approved Medical Transcription Schools Online that offer the best training when it comes to getting certified as a medical transcriptionist. You will see cheaper MT course programs online, and you will see more expensive programs too. Remember that cheaper is not always better, especially when it comes down to your education. You need to have the right training if you are to become a successful medical transcriptionist. I truly believe it is better to invest in your future right now in order to be able to build the career you are looking for. Whether you go with the online school I recommend or another school, keep in mind that the choice you make right now is an important investment in yourself, your family and your future. Make sure you make the right choice and choose a certificate program that gives you the BEST.
CAREER STEP SCHOOL

Career Step School:

Career Step is one of the top schools that offer two excellent online training programs for this career. They offer student support, post-graduation job resources and placement help, and have a flexible program. Their course is designed to give you the skills you need to start a career you'll love after graduation.

Medical Transcription Editor Program $2,999


ANDREW SCHOOL

Andrews School:

Andrews' medical transcription program is more expensive, but they do have a good online training program. To enroll in their program you will need to complete and pass a screening test and also have a minimum typing speed of 45 wpm.

Medical Transcription Program: $3,800
by February 28th!
Start your new career today!
What medical transcription certification do I need?
You can enroll in a medical transcription certificate program to earn a basic certification that prepares you to work right away once you complete your training program.
If you want to earn higher credentials as a medical transcriptionist you can get your RHDS or CHDS. These are two types of credentials offered by the Association for Healthcare Documentation Integrity (ADHI).
The Registered Health Documentation Specialist (RHDS) certificate is for entry-level medical transcriptionists and you can take this right after completing your medical transcription certificate program.
The Certified Health Documentation Specialist (CHDS) certificate is for medical transcriptionists that have two or more years working experience as an MT. These certifications are optional and some employers will give you a higher pay raise if you have these credentials.
---
How long does medical transcription training take?
A common question that is asked by many people interested in becoming a medical transcriptionist is how long does an online course take? The best online medical transcription certificate programs allow you to work from home at your own pace. The thing to remember is that the more time you are willing to dedicate to your online training, the sooner you will be able to start working and making money. It can take as long as a year, but many work diligently and do it within 4-6 months.
How long should I dedicate to my studies:
You should dedicate at least 2-4 hours a day to get through your course quickly. Some people work full time jobs and have children, therefore it is difficult to spend 3 hours a day studying. If you can only put in an hour a day and then dedicate longer hours on the weekend, that will also work. I had an hour for lunch at work and I would spend 45 minutes studying and 15 minutes taking a break, clearing my mind, and eating. All you need is motivation and dedication and you will quickly gain the confidence and stride you need to complete your medical transcription course online.
An important thing to remember is to treat your studies at home just as if you were in a classroom. Effective study habits are key when you are training at home and will also help you when you are working from home. Do not make the mistake of studying or working in a place that is not conducive to concentrating. You may find that having the TV running in the background, the iPhone or iPad sitting next to you or a room full of people talking while you are studying will only serve to drive you to distraction. Tell your friends and family that you are studying during a certain time so they will respect your study time. A quiet space allows you to absorb and process information more easily and is essential for the job functions of a medical transcriptionist.